Posted by Herpes-datingsites.com |
Positive Singles is a dedicated dating platform for those infected with a sexually transmitted infection. This dating service was launched in 2001 and since then it has done a commendable job in bringing together like – minded people from across the globe. Amongst all the premium STD dating sites available on the market, this is the most affordable option, with monthly subscription packs available from as low as $1 per day.
Nevertheless, prospective users can register with this site for free and take advantage of the following basic features:
A perfect profile: A profile that has the potential of luring others is considered perfect. In order to make sure that every aspect of your profile is ideal (tips to build a good dating profile), the website has several articles that you can check out.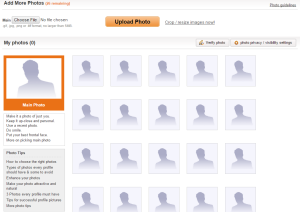 Profile pictures, subjective and authentic information, and presentation are a few aspects that you'd need to work on to create that perfect profile, which would get a lot of attention. Also, don't forget to write a bit about your expectations from the relationship.
Including a fair deal of adjectives to describe yourself and soaking the profile in a bit of humor would certainly help you get an edge. After all, who doesn't like a humorous person? On the other hand, make sure you do not enter your personal details that might make it easier for others to track you. Including postal addresses, phone numbers and email IDs is certainly a recipe for disaster.
Add pictures to the fashion show: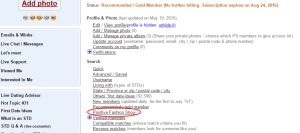 Being tainted with a sexually transmitted disease doesn't mean that all the happiness in your life vanishes. You have to learn to move on with it and look as beautiful as ever. We suggest you put up your pictures to the 'Positive Fashion Show' section (an unique feature) on the website and present yourself in the best possible manner. This would also show that you're confident despite all odds and are eager to make new connections.
Putting up pictures in this section would show that you're outgoing and the infection hasn't really taken its toll on you. This is a positive sign and you're more likely to be accepted with open arms.
Write blog posts: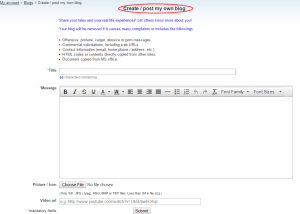 The blog is treated as a very powerful tool, especially when you're looking to share your experiences. People with herpes or any other STD can make the most of this feature and convey their true feelings with a larger audience. Given the fact that you cannot connect personally with a million users, this tool can prove to be an amazing platform, where you can share posts, read posts written by others and also give comments.
You can post blogs on a wide array of topics that may or may not be related to sexually transmitted diseases. It can be anything from your favorite food to the best hang out places in the city.
Other ways of getting attention: A website like Positive Singles gives innumerable opportunities to connect with other STD personals. As a standard user, you'd be able to send flirts, add users to your favorite list, and comment on their profiles as well as pictures in order to grab attention. These are particularly great features if you're hesitant about initiating a private conversation with a like – minded person you've come across on the website.
Verification: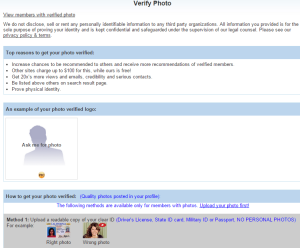 Another feature that can help you stand out from the crowd and show your genuineness is the 'verification' option. This allows you to get your basic information as well as pictures, age, income, occupation andeducation verified by submitting relevant documents to the website. Once the process is successfully complete, you'd sport the 'verified' badge on the profile which is proof that you're real.
There are innumerable ways by which a specialized dating site such as PositiveSingles.com (check Positive singles IOS app and Android app) can help you find an ideal partner. However, it boils down to the amount of effort that you've put in as well as the overall approach. Following an aggressive approach while dating, isn't the best thing to do. It is advised that you take things slowly and take time to absorb everything that's happening around.