So what can we say about PositiveSingles Android app? This app is wonderful!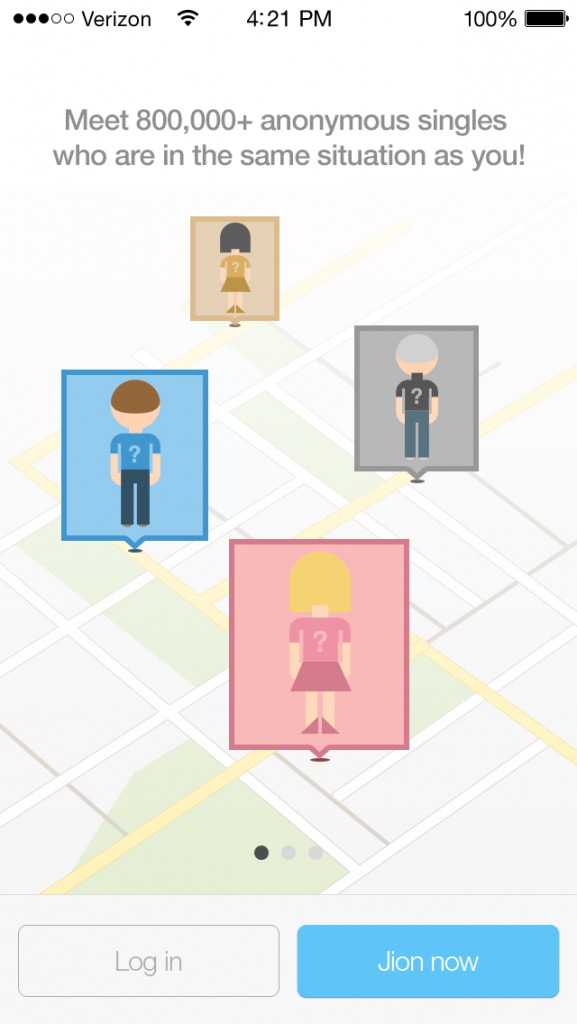 Enter PositiveSingles App
If you are someone who has been diagnosed with herpes, HPV, HIV, or other STDs, sometimes finding a date can be a difficult app, especially when you feel like you might be breaching trust by not telling your date about it instantly. Or, you may fear that telling them will send them away, so you keep it a secret. With positive singles android app (reviews of positive singles IOS app) , all that negative emotion is taken away!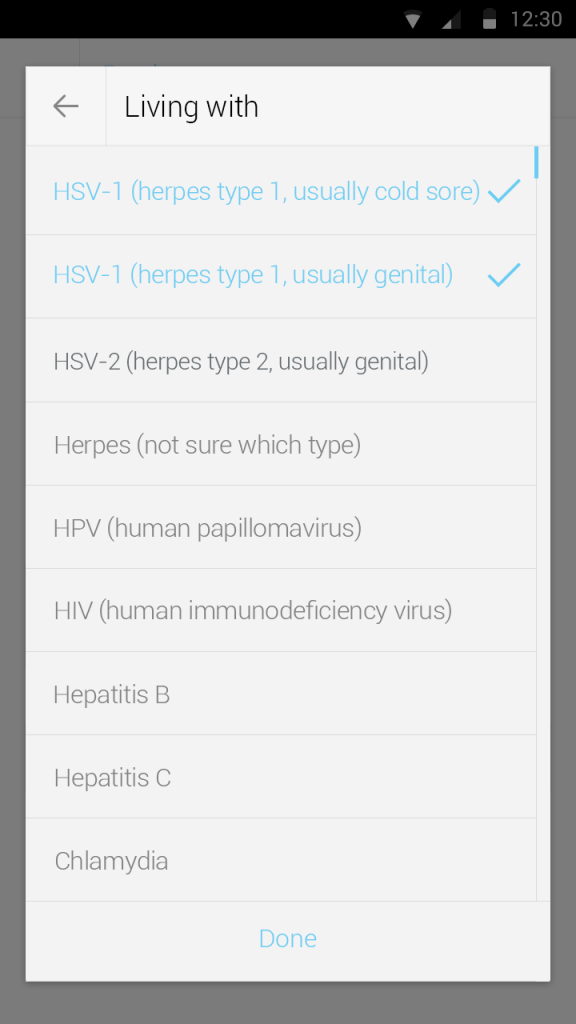 What's your STD?
Upon entering the app, it asks you your gender; which gender you would like to date; which age group you would date—from the lowest age you would date to the highest age you would date; and then it asks you what STD you have. From that information, the app sets you up with your "matches" in the general area.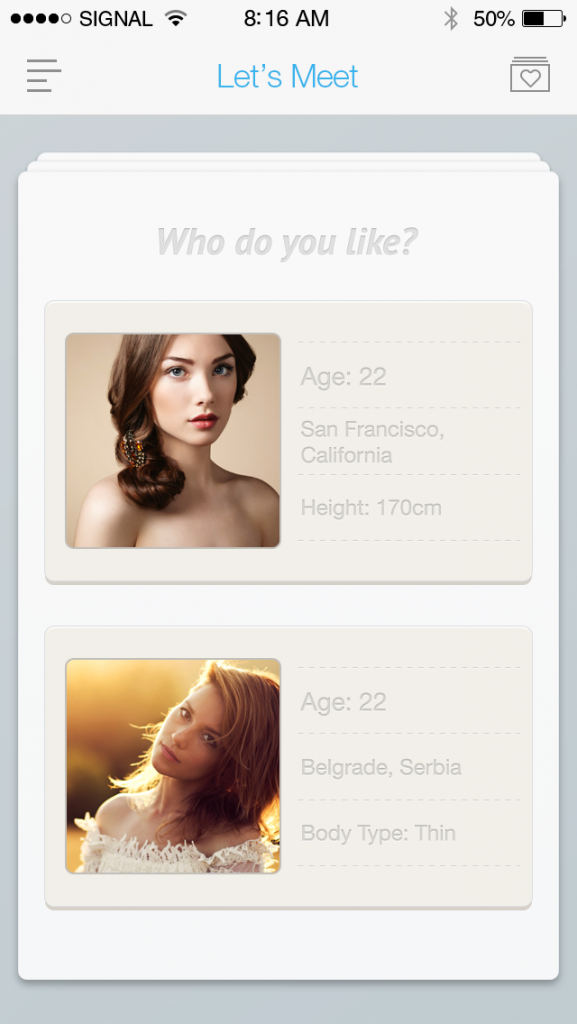 Choose the one you love.
The app, among other things, also has a chatroom; as well as a "lets meet" feature that allows you, as well as other people who are eager to meet up with new people soon, to find each other so that getting together is quick and easy! The concept of this app is so simple, and yet so amazing for someone who is looking for a person that shares some of the same problems as them.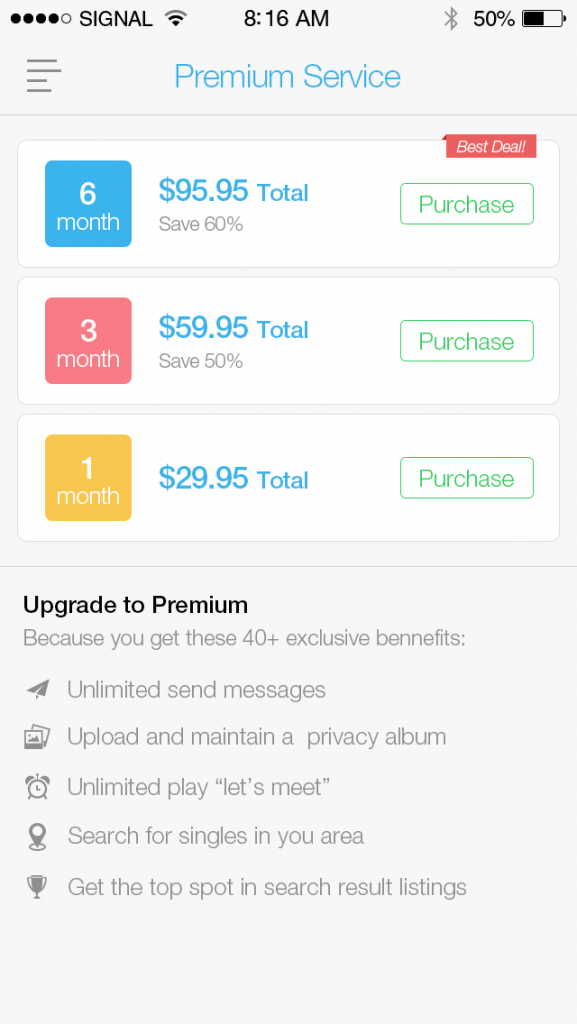 Membership fees
The app is free, but there is also a "premium service" that you can pay for. The basic app can locate people, do meet ups, chatrooms, etc. But the premium service can do so much more: It can even show you specifically which people looked at your profile so that you can see who is interested in you.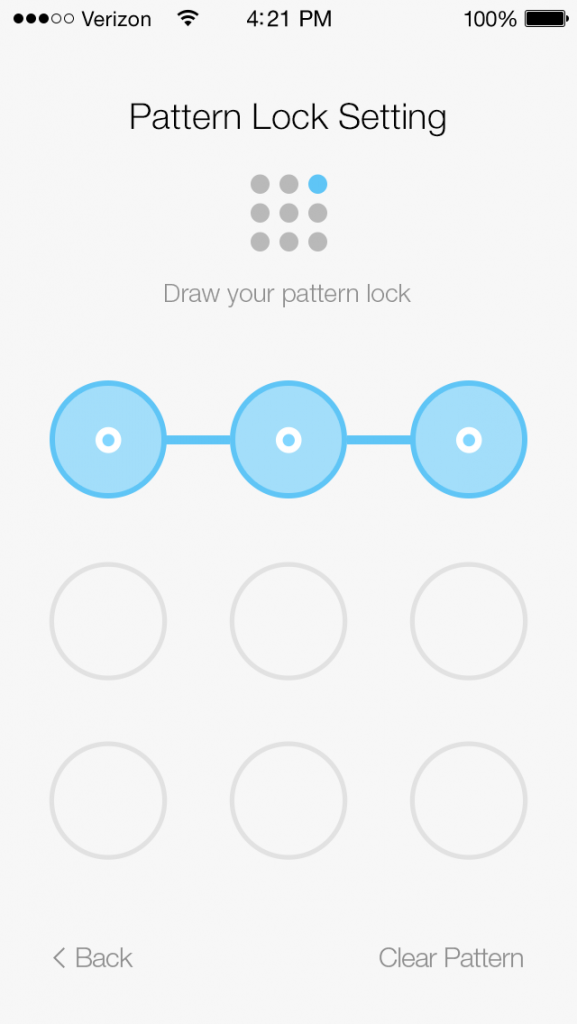 Use pattern lock to protect your privacy
What else can we say about this undoubtedly awesome app? Well it seems to be incredibly popular. In the Play Store it has a rating of 3.3 out of 5: Most of the negative ratings seem to only be caused by the apps technical problems and errors rather than positivesingles website's actual content, so it looks like it still has a good standing! Some of the reviews state that the app was faulty after it's update, but there's no telling if those reviewers are telling the truth, or if they just have some beef with the creators. Let's say that it does have some technical errors, it's still a comfortable environment for a lot of people. It also has 10000+ downloads, that should say enough!
So what is our call on this app? We're going to give it a 4.5 out of 5! It is one of the best STD dating apps. It looks like a really great app. We can see an app like this one definitely changing peoples' lives. The fact of the matter is that this app takes something that most people are uncomfortable talking about, and they make it to where people with STDs can join together instead of having to fight through a crowd to find each other. It's such an innovative idea, I'm surprised these kinds of apps aren't common knowledge!  Tips to win on Positivesingles.com
Love this app? Download and enjoy it now!

Get Positive Singles Android App